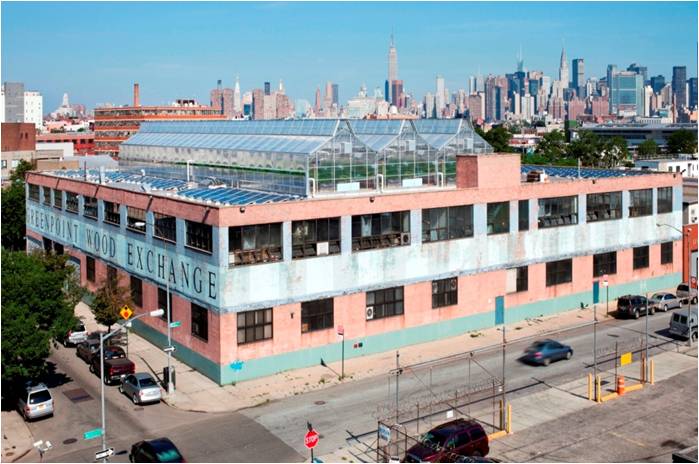 In May 2000 GMDC embarked on this $6 million development of The Greenpoint Wood Exchange. The rehabilitation of this 95,000 square foot building – a bowling alley in a former life – was our first new economic development project following the completion of our 1155 Manhattan Avenue Center. 
Renovation of this vacant industrial building was completed in just three months (nice going guys!) in order to provide space for new tenants who were being evicted and displaced from their manufacturing buildings due to residential and dot-com conversion. 
The building is fully leased.
95,000 square feet
12 units predominantly housing woodworking firms
Shared spray booth and finishing room
32 kW solar power array
Located in the East Williamsburg Empire Zone & North Brooklyn Industrial Business Zone
810 Humboldt Street Façade
810 Humboldt Street Hallway