GMDC's newest project to open early 2019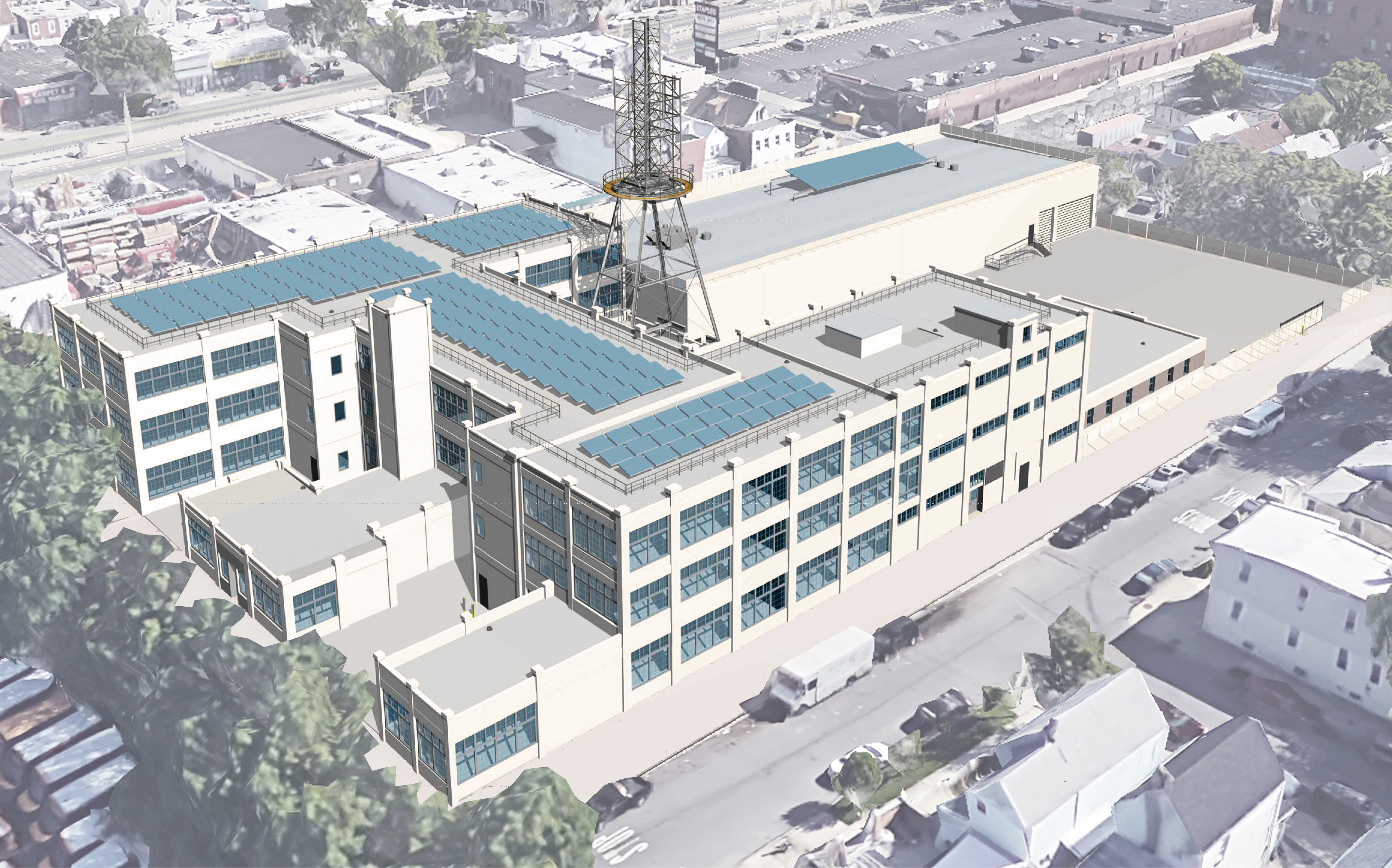 GMDC has begun renovations of an 85,000 square foot former bicycle factory into a multi-tenanted manufacturing building in Ozone Park, Queens, NY. The facility will be known as the GMDC Ozone Park Industrial Center, and it is a $40 million development project that entails the rehabilitation of a three-story, single-user industrial property and the creation of production space for small and mid-sized manufacturers.
GMDC's space plans include rentable square footage of approximately 75,000 SF. The units will range in size from 1,200 to 9,000 SF, they will be designed so the larger units can be subdivided or the smaller units can be combined to accommodate the needs of businesses during the lease-up period. The redevelopment of the property will modernize a single-user building to make it functional for multiple business - upgrading services and demising units.
According to the CDFI Fund and the 2010 U.S. Census, the neighborhood of Ozone Park, NY has high levels of unemployment and a low median family income. Unemployment in Ozone Park is twice the rate of New York City at 12.6% of eligible residents unemployed. The median income is 53.4% of the area median income of New York City. Once fully built out, the project will provide long-term space for approximately 24 businesses and 80 new or retained jobs for workers with above living wage standards and higher salary averages than both the local retail and food service sectors.
Furthermore, an economic analysis was performed to estimate the total economic impact of the GMDC Ozone Park Industrial Center. The analysis shows that the project will generate 147 full-time construction jobs and will house approximately 80 permanent manufacturing jobs once the building is 100% leased. During operations, the project is expected to have an estimated annual impact of $23 million in direct economic output to the Queens economy. Total output, including direct, indirect, and induced impacts are estimated to be $29 million, annually. In addition to the economic output generated during operations, this project is expected to produce $45.8 million in total economic output during construction.  
"Today's award is a huge milestone in the City's efforts to build a firm foundation for new job growth through non-profit ownership and management of industrial space" said Adam Friedman, Director of the Pratt Center for Community Development and Chair of the national Urban Manufacturing Alliance. "GMDC is a nationally recognized model for the creation of manufacturing jobs by providing affordable industrial space, and EDC's Industrial Development Fund is critical to the expansion of the GMDC model in New York City."
GMDC Ozone Park Industrial Center Awards
$10 million Industrial Developer Fund Grant
$3.7 million NYC Economic Development Corporation Loan
$2.1 million Empire State Development Grant
Get more information about the GMDC Ozone Park Industrial Center project here and read about the project in the Press Release from the NYC Economic Development Corporation located on our Press Page.